There plenty to do in London so it's easy to spend a week there and not get bored! This itinerary is a balanced mix of museums, culture, tours, parks and all the must attractions. We organised everything to keep your travel time to a minimum!
You'll notice that we have designed it to give you the evenings off to do your own thing, we recommend going to the theater at least once and enjoying an evening at a bar (keep an eye out for other events, London has a lot to offer to fill your evenings).
Day 1 (Sat):
Let's go and see the sights! Jump on the Hop on Hop off Bus Tour and get a feel for London as well as getting up close to all the main attractions (make sure to get a selfie with the lions at Trafalgar Square). Use this time to also visit the British Museum, the building alone is a must see and usually there are some great exhibitions worth visiting too. Here are other sites we recommend you jump off at:
Westminster Abbey
Piccadilly Circus
Buckingham Palace
Oxford/Regent St
St Paul's Cathedral
Tower of London
Hyde Park and Speakers Corner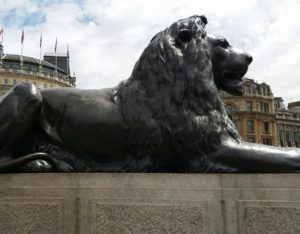 Day 2 (Sun):
This is going to be a really fun day! Tower of London, the View from the Shard, the London Bridge Experience. Finally for a bit of culture, head over and have a look at Kensington Palace. Afterwards explore the area, its extremely nice!
Day 3 (Mon):
Head over to Greenwich park and stop off at the Cutty Sark on your way. Once you have arrived at the park make a pit stop at the observatory and the meridian line. To end the day on an interesting note, head over to the Churchill War Rooms and afterwards enjoy the evening buzz of South Bank, which is also a great place to grab a meal.
Day 4 (Tue):
Time to head outside of London for a bit and go to the must see Kew Gardens. Afterwards, enjoy some more nature by going to the Wetland Centre which is conveniently close.
Day 5 (Wed):
Time to jump on a bike and go on the London Bicycle Tour! Afterwards its just a short walk to the Globe Theatre, followed by a meal at Borough Market (this is a must, its a fantastic food market). To end the day check out the Tower Bridge Exhibition near by.
Day 6 (Thu):
Head into the city centre and go to the National Portrait Museum, followed by a Rock 'n' Roll walking tour and one of our favorites, the London Dungeon for a bit of history presented in an exciting manner!
Day 7 (Fri):
It's museum time, and you won't get bored with these ones! The Natural History Museum and the Science Museum, Adults will find it interesting and kids will enjoy the experience. While you are at the Science museum jump into the IMAX, it's brilliant.
Day 8 (Sat):
DAY TRIP! Go and explore Bath, Windsor Castle, and Stonehenge. We think it's a great trip but if you want to save money you could easily substitute this for a day exploring London (check out Covent Garden Market, there's always great street performances going on there).
Day 9 (Sun):
The weeks up so say a great way to say farewell to London is by jumping on the Thames River Cruise. To end the day, go for a final walk through Oxford St and Regent St and buy some London Souvenirs if you haven't already done so on Day 1.
You can access this itinerary here and even amend it to suit you, it's a guide to get you going!
All these attractions would cost 2 Adults about $US 850 (incl. the tour on Day 8). To really save some money ($US 270 to be exact for 2 Adults), purchase The London Pass. It would also give you more flexibility.
Who said London can't be affordable? Combine Traveloris with The London Pass and you can save time and money while having fun planning your big trip to London. It's easy!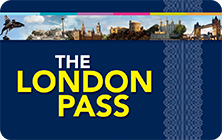 If you enjoyed reading this and think others would like it too, we would really appreciate it if you shared it on your social media sites.