New York City Guide
Love it or hate it, a trip to New York is a must even if it is only to experience the buzz of the city that never sleeps. I've been a few times and yet the thought of returning someday is exciting. So, here is my experience of New York, with fun stories, tips and tricks.
The land of the FREE (tax not included)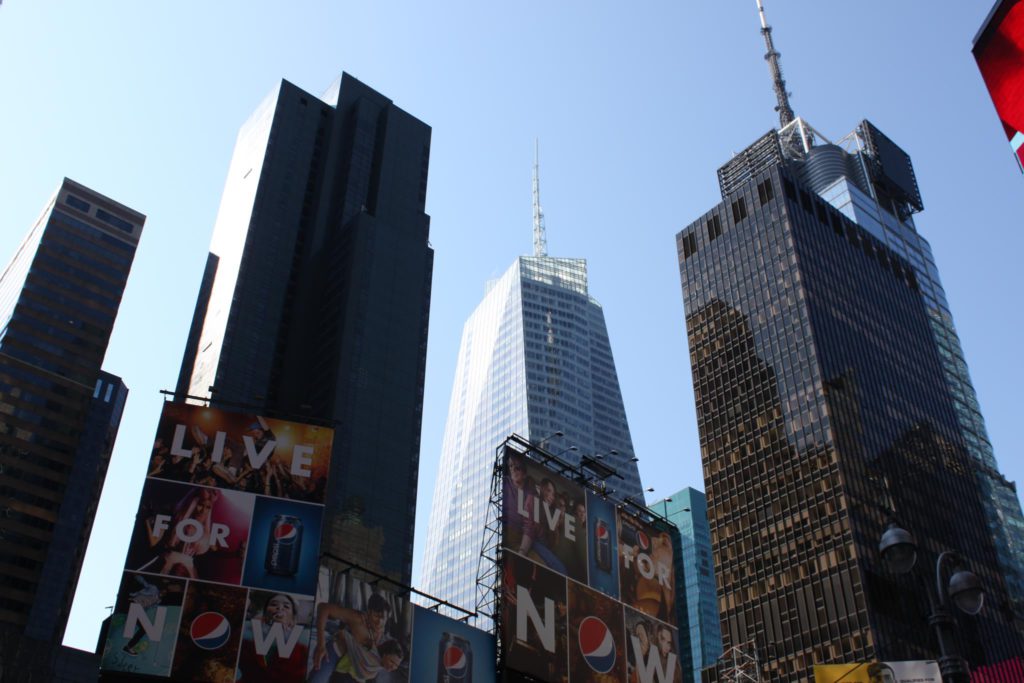 I have to get this one out of the way. You go to a shop and pick-up some items, you then spend a while getting the right foreign coins together and when you arrive at the till they charge you more! Well, that's because they don't include Tax in the displayed price, doesn't make sense to me but hey, no big deal.
Next up, New Yorkers. I'm used to Brits, when Brits are very enthusiastic their energy level gets to about "Jolly Good". In New York however, when something good happens it's "OMG amazing", "awesome" and "so beautiful". This insane level of energy just takes getting used to and I think once you are it can actually be quite uplifting and fun. Americans in general just seem to have a lot more energy, maybe that's where the 'buzz' comes from.
Everyone knows that America is famous for food and New York is no exception. Americans love their meat, they love their sweets and it's an easy diet to fall into. If you want veg and fruit then find yourself a farmer's market or a Wholefoods, otherwise enjoy the fact that you're on holiday and let the tasty American food take over for a bit. I did discover Earl of Sandwich however, it's really good and they have some healthy options too, also try a black and white cookie they are really tasty.
OK that's my rant over, but before we get into the New York City Guide, I just want to outline some important info on how to get from JFK to the city, and accommodation…
Entering New York City
I wanted to write a very quick paragraph on this before we dive into the guide. If you are flying into New York as a Non-resident, the duty free allowance is:
Alcohol: 1 US Quart (just under a litre) per passenger 21 years or older
Tobacco products: 200 cigarettes, a reasonable amount of tobacco and 100 cigars. For arrivals from the US Virgin Islands, Guam or American Samoa: 1000 cigarettes, not more than 200 of which may be acquired elsewhere than in these islands.
Before you travel it is worth checking the latest regulations from the IATA site.
One last thing before we move onto Accommodation is Visas. The chances are you're going to need a visa waiver, you can check your visa requirements and apply here.
Accommodation in New York 
Hotels are very, very expensive…… in Manhattan. The only place I could afford had half a star and you had to share your bathroom with the rest of the floor. The first review of this particular hotel was 'it's an OK hotel but I got woken up at night by the police who were carrying out a dead prostitute' – not the kind of action I was looking for. So, here's my advice on how to save a bit of money without losing quality – look a little bit outside of Manhattan. I stayed in Long Island for $US 80 a night with breakfast and because it was right next to a metro station it was only a few stops from Central Park (check it out, Country Inn Suites in Long Island).
I've also stayed at the Hilton in Time Square, yes the location was nice, no the Hotel wasn't, especially not for $US 450 a night (my employer paid). If there's a group of you try finding something on AirBnB.
Public Transport in New York
Transport from the airport into the city is fairly straight forward, obviously the best option is to get a friend to pick you up, otherwise you can either:
Catch a cab, last time I checked it's a flat rate of $US 52 plus tolls. Depending on traffic this should take an hour (at least 2 during rush hour)
Airport Shuttle, if you are in a group of 4 or more this may be worthwhile, check out NYC Airporter and  SuperShuttle for prices.
Airtrain, as long as you don't mind walking up and down stairs with your luggage, than this is an affordable way to go at just under $US 8 per person.
A lot of places in Manhattan can be accessed by foot, if you select all the things you want to see in New York using Traveloris, you can easily use the map to bundle attractions into walking distance; it's really simple and saves you time and money. However if you do need to get around, don't be scared to use the Metro as its pretty good. Get yourself a MetroCard and either pay $US 2.75 per ride, or pay $US 31 and get a weeks unlimited travel. Worth noting is that kids (depending on height, 44") can travel for Free. All you need to know can be found here.





Let's get to the juicy stuff, the MUST attractions of New York City!
As a result of purchasing The New York Pass I halved (yes halved!) the cost of attractions and saw a heck of a lot during my 10-day trip. I'll discuss and compare different city passes below so you can find the best one for your trip. For now, let's talk about attractions.
New York Cities Best attractions
9/11 Memorial and Museum. Everyone saw the disaster of 9/11 on TV but going to the memorial and museum was extremely moving and actually put things into perspective of just how tragic the event was. It's probably the best memorial I have ever been to. It didn't leave me with a feeling of anger or hatred of what happened, instead it made me feel empathy for the victims, it's difficult to explain but it was quite surreal as I still remember standing in-front of the Twin Towers in awe when I was young. This should definitely be on your list of things to see.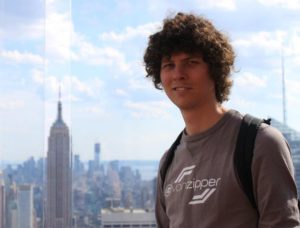 Central Park. You need at least 4 hours here to walk around and simply absorb your surroundings. It's just so impressive that a tranquil park like this exists in the centre of such a busy city. It's actually worth doing a tour of Central Park or printing off the Self-Guided Tour that can be found on Traveloris (check out this Bike Tour of Central Park, its also great and they do Bike Hire too if you just want to cycle by yourself).
Observation Decks. I went to both the Empire State Building Observation Deck and the Top of the Rock, if you have a city pass you should too. If you have to choose one, go to the Top of the Rock for these reasons. 1: You can get images with the impressive Empire State Building in it. 2: It's got better views of Central Park. 3: The elevator has a glass ceiling and its really cool, you can see the elevator shaft all the way up.
Of course the Statue of Liberty deserves a spot on this list. Take a ferry and go to the statue and Ellis Island. Conveniently it is also included in the The New York Pass.
Long List of Museums in New York City
I'm actually not much of a museum goer, but New York has so many to offer that it's actually really worth while to visit some of them.
American Museum of Natural History. A visit to a Natural History Museum is always fun, if you have a City Pass it's worth a visit. If you have already visited a Natural History Museum it may be best to save your money and time for a museum that's a bit more of a New York classic, like these…
The Guggenheim. There are two reasons to go, firstly the building itself is stunning, secondly there are so many exhibitions to just get lost in. Definitely one for art lovers, as is the MoMA.
The MoMA is another famous New York museum and worth a visit even though I'm not the biggest follower of art (I do appreciate it though). I especially struggle with modern art. Someone once explained to me that you know it's modern art when you look at it as say 'I could have done that', when the simple fact is you didn't. The pieces I saw at the MoMA were either amusing, like a room covered in lolly wrappers that you had to walk through, or extremely intriguing and innovative. I liked both.
The Metropolitan Museum of Art on the other hand showcases more of the classics, with Masterpieces from Rembrandt, Vermeer, Van Gogh and more, this is definitely worth a visit.
For a bit of fun especially with kids go to Ripley's Believe it or Not! I've been to a few of these but the one in Time Square is by far the best and once you have been to it you don't need to go to any of the others. It's a little bit like Madame Tussauds in that regard.
The Museum of Sex. I went because it sounded naughty and I could get in for free, it was actually quite fascinating, they especially did a good job of showcasing how Sex was slowly introduced into TV (the first broadcasted Sex Scenes are pretty funny). The museum really demonstrates how a lot of societies have shifted from being extremely Conservative to more Liberal. Probably not one for the kids though.
Intrepid Sea, Air & Space Museum. I'm a geek so I loved this museum. Then again what's not to love? You go on-board an aircraft carrier and look at really cool planes. When I went I was lucky enough to see them taking delivery of a spacecraft! Kids will especially love this museum and you also get access to a submarine; the USS Growler.
The Skyscraper Museum. If you're in the area take a quick look, it's pretty cool. Did you know that the Chrysler building was originally meant to be taller than the Empire State building? They were being built at the same time and somehow the builders of the Empire State building found out about this and quickly added some more floors, sneaky!
Enough with museums! What else is there?
You have to go on a cruise while you are there, whether it's a clipper, the circle line sightseeing cruise, or a water taxi, it's simply a must. It's incredible when you cruise parallel to Manhattan and look straight down the avenues to the other side, quite an experience when combined with a river view of the iconic Brooklyn Bridge (take a selfie with it).

The Best New York City Tours
New York had a big impact on me when I took guided tours. My attitude used to be 'why would I want to be crammed in with a bunch of tourists, I'll just explore things myself'. Well, you should explore things yourself, but there's something about a local telling you things that you can't find online and turning a quick visit to the Rockefeller Center into a fascinating story of history. As a result, whenever I go abroad I always look for a few guided tours to take part in and I've never been disappointed.
I used to have a similar attitude towards bus tours with a hop on hop off service like the Big Bus Tour. I've now been on a few and again, never disappointed (actually the hop on hop off bus in Vienna isn't very good). After all, what's wrong with driving around a city, listening to some interesting history and facts, and getting off whenever you please to explore and experience? Nothing.
I've added a direct link here so you can find out more and book if you wish.
The movie site tours are a great way to get around the city and have some fun (I somehow got roped into the Sex and the City site tour), or one of the many on foot city tours are also worth it. Keep an eye out for specific tours like the back stage tour of Radio City Music Hall, or the guided tour of the Rockefeller Center. Needless to say, I've become a real believer of guided tours and always look out for them.
Traveloris has a really good selection of tours that we have researched and chosen carefully, check them out.
Things I was a bit disappointed by
There were only two things where I had high hopes but was a bit disappointed. First off is the New York Skyride. Granted I only went because it was included in my Pass and I was already at the empire state building. If you can't get in for free (e.g. with a City Pass) then you have to pay a small fortune, sit on a terrible moving platform, and watch a completely outdated video of a flight through New York for 15 minutes or so. Even if you get free tickets don't go! I read somewhere that it may have closed down, either way you won't find it on Traveloris.
I know that this one is potentially controversial, but I was a bit disappointed by Coney Island. Expensive rides, not the best hot dogs (they are famous for them), and crammed with people. Personally if I was planning a day out, I'd go to the New York botanical garden instead.
Shopping in New York City
I'm no shopping expert but New York is well known for it. From Century 21, to Macy's, even FAO Schwartz for the kids, you'll find it all and make an experience of it. You can find the best places to shop by selecting the 'Shopping' filter for New York on Traveloris, or go to tours and check out the Free Self-Guided Shopping Tour. You will also find a bunch of great markets, regardless of whether it's food or bric-a-brac you're after.
New York City on Traveloris
Traveloris and New York were made for each other (after all New York gave me the idea); they are the perfect match. The amount of research we have put into selecting the best attractions and tours to display will save you a mountain of time, just scroll, select the things that sound good, and plan from your list of favourites. Follow this New York City Guide and use Traveloris to easily create your perfect trip!
Travellers tip of the day….
Always look for City Passes when planning to see loads of attractions, there's usually some kind of a Pass dedicated to a city that will save you a decent amount of money.
Don't shy away from guided walking tours! I always try to plan a free guided tour that's run by a local. And New York as some great tours on offer!
I promised to do a comparison of the two so…(I have also written a separate blog that goes into more detail)
What I will say is that they are both really useful and are worth looking into and both will also save you a lot of money if you plan things right. The main differences between the two is the cost, and how much they offer.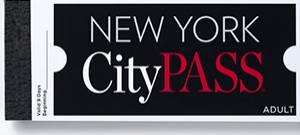 The CityPASS is a lot cheaper (Adults = $US 116, The little ones = $US 92), it gives you vouchers for 9 top attractions of which you can choose 6, used properly you will save about 40%. So it makes sense if you are in New York and you're happy with seeing the main attractions over any given period of time.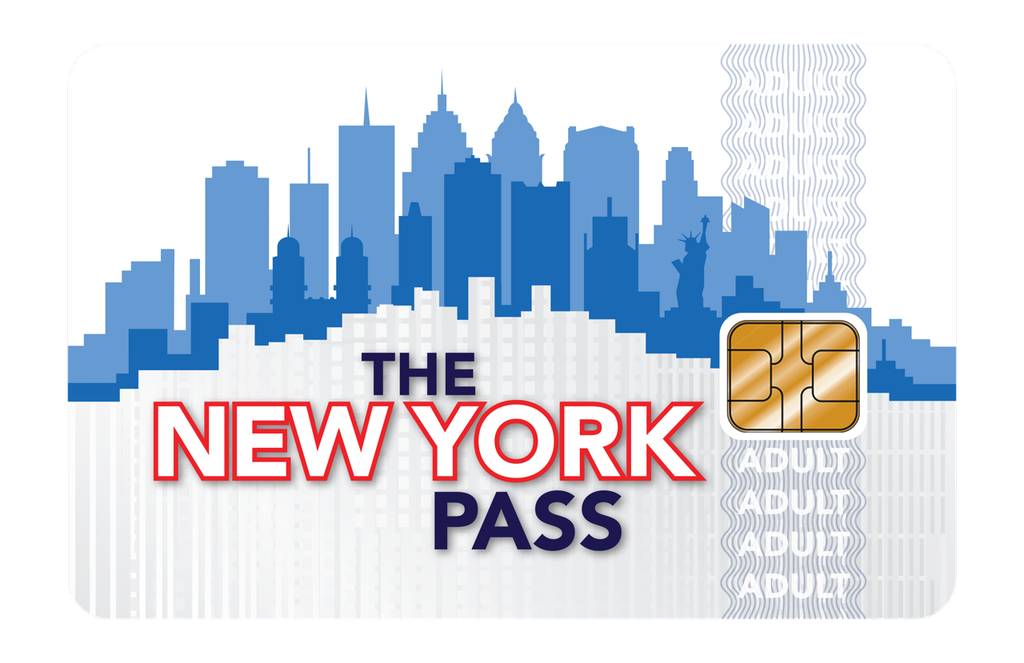 The New York Pass is a bit pricier and the price depends on how many days you want it for. Find out more Here. The great thing is, it gives you access to 80+ attractions. So, this one is definitely the better option if you have a few days in New York where you just want to see loads and not stress about how much everything costs.
Overall, if you are going for less than 3 days, than you may want to look into the Big Bus Tour as they offer bundles with their tour and it is cheaper. If you are going to New York for 3 or 4 days you're probably better off with the CityPASS, more than that and you should start considering The New York Pass (also includes Big Bus Tour which is a big plus).
I hope this New York City guide has been useful, if you have any other tips or recommendations about this amazing city feel free to use the comments below or the forum to start a conversation. I always like hearing what others have to say :).
Select here to start planning



If you enjoyed reading this and think others would like it too, we would really appreciate it if you shared it on your social media sites.