London is such a vibrant city that I had the pleasure of living in for 5 years. I also visited it as a tourist when I was younger and wish I had the knowledge then that I gained from living there (Traveloris would have done the trick too). As a result, I have plenty to share in this local's guide to London to help you experience more during your visit.
Firstly, it's an extremely easy city to navigate, especially with the London underground (known by Londoners as 'the tube') which will get you almost anywhere and runs regularly. Just grab an Oyster card from any station and a tube map (or download their app) and you're ready to go. If you are landing at Heathrow, avoid the Heathrow express or connect as they are expensive, just jump on the tube instead.
London is home to some of the best museums in the world (mostly free!), great markets, stunning parks, iconic buildings, bars and restaurants, and in general an exciting vibe. Most attractions can easily be accessed by foot; I've added instructions for a self guided walking tour below that I regularly pass on to tourists; I highly recommend it.
Accommodation and Getting Around London
Public transport in London is world class! The train network, also referred to as the tube or underground runs regularly and they recently introduced a night service on some of the major lines. Simply grab yourself an Oyster card to tap on and off the service, or you can use Paywave. This also works for buses, but be aware you only tap on a bus (not off) and it's a standard rate no matter the distance! The bus network is huge but can be confusing if you don't have Google Maps or similar.
The great advantage of having such good public transport is that you aren't limited to accommodation in the city centre. If you find a nice hotel a little bit further out than you can save a pretty penny or two- check out Ealing as a great example. If you do want to stay central then check out places like Paddington, Kings Cross, Kensington (lots of museums), Tower Bridge/London Bridge, West End (very expensive), or Bloomsburry.
A small thing to note is that star ratings in London can be extremely misleading! From my understanding, in the UK star ratings are based on service, not necessarily cleanliness and facilities. For example, I once stayed in a 3 star hotel and it was incredible expensive, dirty, and I had to share a bathroom with the floor…but the service was ok.
The Must Sees and Do's of London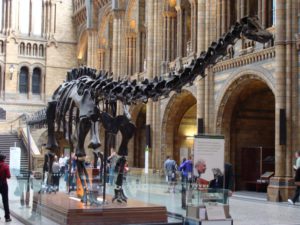 The main museums I suggest visiting include the highly engaging and interactive Science Museum which is aimed just as much at kids as it is at adults. Right next door is the Natural History Museum which is also well worth a visit even if you only go to see 'Dippy' the Dinosaur or the full size Blue Whale. Next on the list is for Art Lovers, The National Gallery which has got some great pieces from Rembrandt, Monet, Michelangelo and many others. It's worth taking a tour if you have the time. Also worth visiting is MoMa, Tate Modern, the British Museum, and the list goes on! Take a look at the Traveloris Museum filter for all the best museums to explore.
If you're not much of a museum goer but want to experience a bit more about London's history then I have 2 suggestions for you. Firstly, visit the Churchill War Rooms, a WWII bunker home to a museum and Map Room where Churchill met with his War Cabinet. The room has been left exactly as it was when the lights were switched off in 1945, and there isn't a better way to get an insight of what life must have been like during WWII. Secondly, go to The London Dungeon where you will relive important historic events presented to you by actors, special effects, fun rides and interactive scenes. I have been 3 times and love how fun- and at times scary- it has been.
Worth noting is that right next door to The London Dungeon is the SEA Life Aquarium. It's a decent attraction, but if you're on a budget I'd recommend spending the money on the London Eye or the View from the Shard instead as they are far more unique experiences.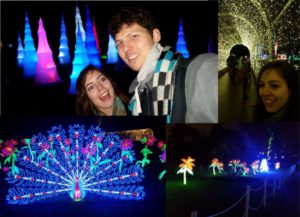 Next up, there are some really nice parks in the city centre including Regents Park and Hyde Park that are worth visiting. If you want to experience something truly stunning, hop on the tube and go to the Royal Botanical Gardens, Kew. Kew Gardens is home not just to a stunning array of gardens but also a treetop walkway, the Pagoda, a greenhouse, and much more. Also worth visiting is Greenwich Park, home to the Prime Meridian line, the Royal Observatory, the Queen's House (more like a mansion), and an extremely lush park that you'll love.
One of the best things about Greenwich park is the trip there. You need to take the DLR, which is a self-driven train where the front is a glass window that gives you a driver's perspective of 'Tube' tunnels and skyscrapers (more exciting than it sounds). You will get off the DLR just outside the Cutty Sark, a restored British clipper from the 19th Century that you can admire without having to spend money.
As for markets, London offers a bucketload. My favourite market in London is Borough Market because it is set in a brilliant location and it offers tasty fresh food. If you like markets have a look at Covent Garden Market which has one of the best atmospheres and comes with plenty of street entertainment. Also worth mentioning are Old Spitalfields Market and Portobello Road Market.

Only Planning a Short Trip to London?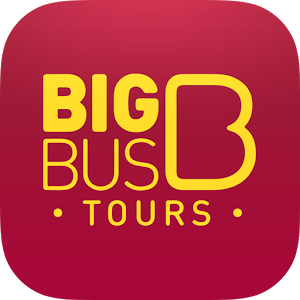 OK so you have bit of an idea of what London has to offer but if you are strapped for time my recommendation would be to either grab a Hop on Hop off ticket to ensure you see all the main sights like St Paul's Cathedral, Westminster Abbey and Palace of Westminster, Buckingham Palace, Tower Bridger, Tower of London, Trafalgar Square, etc. Be sure to check out the Points of Interest list in Traveloris to plan your visit. If you are strapped for cash you can easily use the Tube to visit all the main attractions. I also recommend the below 'Walk Through London' and a visit to Greenwich Park.
Shopping in London
When it comes to shopping definitely swing by Oxford Street and Regent Street, or go to one of the many flea markets like Brick Lane for cheap vintage clothing. For a more luxe experience, stop by Harrods for all your high end designer needs.
Night Out in London
London has a lot to offer for night dwellers, and in my opinion it is home to the best theatres. My 3 favourite shows so far have been 'A Curious Incident of the Dog in the Night Time', 'Phantom of the Opera', and if you have bit of a wicked sense of humour, you will love 'The Book of Mormon'.
Keep an eye out for La Soiree, a show where cabaret meets burlesque meets circus. It regularly plays in London and is a MUST. I've been twice, never disappointed – it's funny, witty, and entertaining, but bear in mind it's not for the kids.
Now, if you're looking for bit more of a party, Notting Hill Arts Club, KoKo, The Book Club (Shoreditch at night in general is very active), and Mason House are all great fun.
Events to Look Out for in London
London has an endless array of events and I definitely haven't been to all of them, but watching a football match at one of London's great stadiums will really add to your holiday, even if you're not a football hooligan. Also keep an eye out for:
Notting Hill Carnival
Wimbledon
The Proms (if you like classical music)
London Film Festival
Bonfire Night (remember remember the 5th of November…. Guy Fawkes Night, Google it)
Chelsea Flower Show
London's New Year's Day Parade
Changing of the Guards (occurs regularly).
Best Food in London
The best thing about London is that they have such a great variety of non-English food (thank the heavens). My very favourite place is Santa Maria in Ealing which is hands down the best pizza I have had and their tiramisu is amazing. Alas, to give the English some credit, they have some great pubs – for instance, The Anchor near the Globe Theatre has a great vibe with typical pub food. Also noteworthy for its pubs is Richmond, a beautiful area worth visiting. If you are in London for holiday, make sure to go to a food market, especially Borough Market.
If you Have a Spare Day, Try Going on a Day Trip from London
There are some great spots just a stone's throw away from London, so why not plan a day trip to add a bit of an edge to your holiday? I'd suggest a day trip to Windsor, Bath, and Stonehenge, or Oxford and Cambridge. Alternatively, rent a car and add a visit to Cornwall for a few days and take a look at the Eden Project while you are there, it is really worth it!
How to Save Money on Attractions in London
A local's guide to London wouldn't be complete without a few money saving tips as London can get quite expensive, especially if you are planning to see LOTS of attractions. Consider getting the London City Pass, it gives you access to most key attractions and will save you a lot of money, time and hassle – especially if you use it in conjunction with Traveloris to plan your visit to London.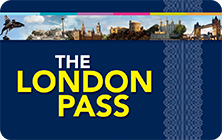 London on Traveloris
Traveloris was designed for exactly this kind of city. A city that has so much to offer, so many things to do, so many new memories to be made and all in such little time. With so much to offer, holiday planning for such a large city is overwhelming, but the good news is, with Traveloris you don't need to have lived here for 5 years to know the ins and outs.
Here's the proof, we have used Traveloris to create an Ultimate Itinerary for London that you can easily edit to fine tune to your interests! Click Here to check it out.
And as promised, the Walk Through London
To finalise our local's guide to London, here is our recommended walk…
Start your journey at Marble Arch (or get off a few stops earlier if you want to tie in Hyde Park), walk along Oxford street and then head down Regent Street until you get to the buzzing Piccadilly Circus. These two streets are among some of the busiest roads in London and offer everything you need for shopping. Even if you aren't in London to spend money on fashion, these two iconic streets are worth a visit. From Piccadilly Circus, head to Trafalgar Square, you can't go there without taking a selfie with one of the 4 famous Lions.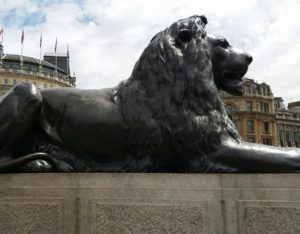 Trafalgar Square is also the location of the National Gallery, home to Vincent van Gogh's 'The Sunflowers'. From Trafalgar Square head to Big Ben and cross the Westminster Bridge to get a stunning photo of the river Thames with the Palace of Westminster as a backdrop. On the other side of the river you will find the London Eye, Sea Life, and The London Dungeon which I recommend visiting. Next walk along South Bank, it's a nice walk that takes about 40 minutes and will take you past the famous Globe Theatre. Continue on until you get to Borough Market which is located next to the Shard, here you will find some of London's best food, just be sure to check opening times. Finally, cross the river and visit the Tower of London and Tower Bridge (not to be confused with London Bridge).
That's it folks! I hope this guide has been useful and I hope your planning of your trip to London has been made a little easier. Make sure not to miss out on new blogs and be sure to share this post. Till next time!
So…..what are you waiting for? Let's get planning! Press Here to start.


If you enjoyed reading our local's guide to London and think others would like it too, we would really appreciate it if you shared it on your social media sites.