Sydney is bursting with plenty of activities and sights, but if an escape from the city is on your list, be sure to plan a day trip out to the nature spots at its doorstep. Hire a car, jump on public transport, or book into a tour group to explore the wonders of Sydney's surrounds. Here is a list of the best day trips from Sydney, for more attractions check out our Sydney Trip Planner.
Blue Mountains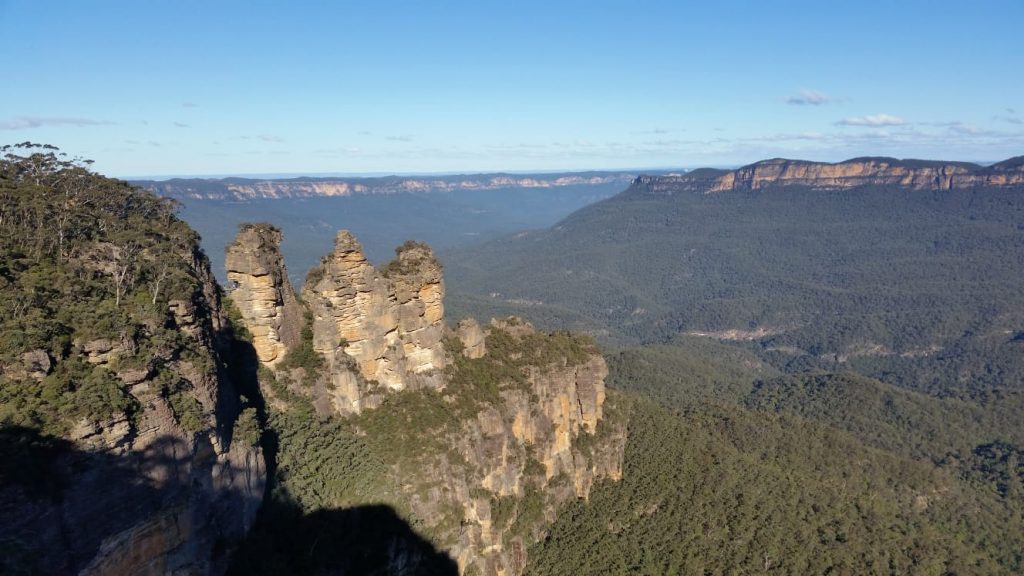 First up is a day trip to the incredible Blue Mountains, situated 2 hours west of Sydney. Be sure to visit the Three Sisters rock formation. These formations have a fascinating legend behind them and are of great significance to the local Indigenous people. You can see the Sisters from the lookout at Echo Point, which provides optimum viewings of the formations and breathtaking views of the sweeping valley and the mountain ranges beyond.
Next on your itinerary is a stop at the Jenolan Caves. These caves are the largest cave system in Australia and are not to be missed. Choose from several tours that take you to different chambers, including the underwater River cave, dramatic Temple of Baal cave, and Imperial Diamond cave.
Finally, a visit to the Blue Mountains isn't complete without a hike, with the most notable being the National Pass trail. Along the 4.5 kilometre track you'll encounter several lookouts providing spectacular views of the Jamison Valley, multiple waterfalls including the Wentworth Falls, and a rewarding view of the national park from the Grand Stairway. Be sure to bring hiking shoes, sun protection, and plenty of water.
Hunter Valley
Located 2 hours north of Sydney lies the Hunter Valley region. The region is famous for its wines and is home to over 150 wineries, so if you're a wine lover you're seriously spoiled for choice. A Hunter Valley day trip isn't complete without a wine tour. Through these tours you can sample some of the best wines the region has to offer.
Aside from wine, great quality produce and food is a highlight here, so if you're a foodie be sure to stop by at a weekend farmers market, join a cooking class, or stock up on gourmet cheeses, deli items, and artisan chocolates.
For a bit of action on your trip, fun activities include segway tours, horse riding, grape stomping, and hiking trails. The region also has a go-karting track, golf and putt-putt courses, day spas, and galleries. If you arrive in the region super early, book yourself in for a hot air balloon ride at sunrise and take in the breathtaking view of the countryside.
Ku-ring-gai Chase National Park
Ku-ring-gai Chase is Australia's second oldest national park and its sheltered beaches and hidden coves are only 30 minutes' drive from Sydney. This day trip's one for the nature lovers, so put on your hiking shoes and go on a hike; there are plenty to choose from. A must do is the Aboriginal Heritage Walk. The walk visits ancient Aboriginal rock art sites and engravings that were made by the local Guringai people. Also check out the America Bay Waterfall track, an easy 2-kilometre trail that takes you through dense forests, Aboriginal artworks, and concludes with a picturesque view of the waterfall and views out to America Bay.
While you're here, take in the incredible scenery from West Head Lookout. This vantage spot provides incredible coastal views of Broken Bay, Barrenjoey Headland, and Pittwater. From the lookout you can embark on the Resolute Track, which takes roughly 20 minutes to complete and finishes at Recluse Beach. This beach is a gorgeous hidden gem with calm waters, making it the perfect spot for a swim.
To conclude your day trip head to Bobbin Head. This spot is a popular recreation area and is great for picnics, kayaking, fishing, and walking. While you're here you can walk the Bobbin Head Boardwalk, which is a short 550 metre return circuit that takes you across Cockle Creek and through mangroves and saltmarshes.
Palm Beach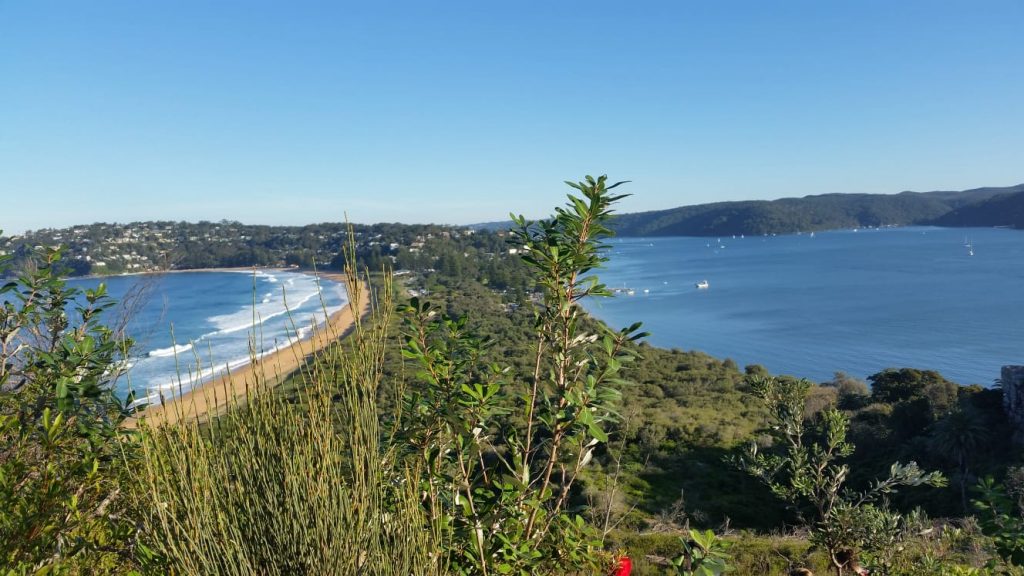 For a day trip featuring sand and surf, don't go passed Palm Beach. An hour's drive from the city, Palm Beach is known for being the filming spot of Home & Away, so if you're a fan be sure to visit. If you're lucky you may even catch the soap opera being filmed.
Enjoy a swim or surf at Bilgola Beach or Whale Beach, and indulge in fresh seafood at one of the eateries in the area, such as The Boathouse and Palm Beach Fish and Chips. For a bit of shopping, pop into the Palm Beach markets on a Sunday to pick up locally made fashion, homewares, jewellery, and other goodies.
Unsurprisingly there's a few walking trails in Palm Beach, with the short trek to Barrenjoey Lighthouse being the most popular. Starting from the car park, the trail takes 15 minutes to complete and provides panoramic views of the coast, Ku-ring-gai Chase National Park, and Pittwater. Be aware the car park is paid parking, and costs $10 an hour.
Royal National Park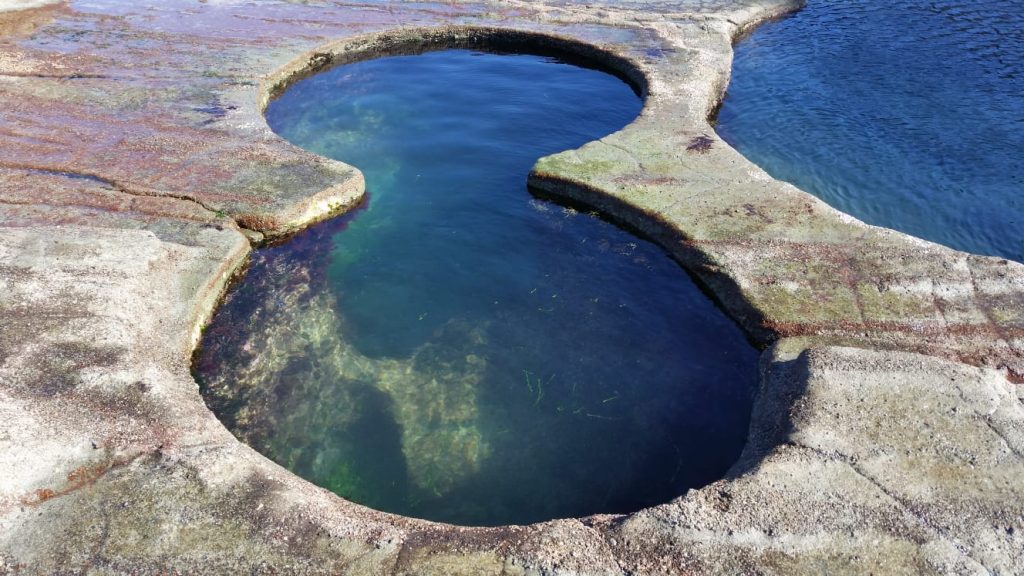 A day trip to Royal National Park will takes less than an hour to reach from the CBD and is a popular spot for picnics, water activities, cycling, and bushwalking. For a swim, your best options include Wattamolla, Garie Beach, and Marley Beach. Alternatively, hire a kayak and paddle up the serene Hacking River.
Bush walks are a-plenty here, including the Coast Track which takes you over dramatic cliff faces, secluded beaches, coves, and bushlands. The track covers 26 kilometres, but you can explore small portions and still have a great experience. One noteworthy sight along this track is Wedding Cake Rock, which is a white slab of sandstone that sits suspended over the ocean. The contrast of the rock against the blue of the ocean makes for some great pics, so don't forget your camera.
Finally, if the weather and tides permit, visit the Figure Eight Rock Pools. These rock pools are a sight to behold, but the trek to the pools is a challenging 6 kilometre walk and the pools themselves can only be visited during low tides.
So there you have it! There's so much to explore around Sydney's surrounds but this has been a little taste test of some of the options that the region has to offer for your next day trip. There are plenty of other options to explore, all the attractions mentioned above and more can be found in our Sydney Trip Planner.
Other blogs you may be interested in:
Itinerary for 5 Days in Sydney
Itinerary for 7 Days in Sydney