Itinerary for 7 Days in Sydney
A week is the perfect amount of time in Sydney. Not only will you be able to explore the city's main attractions, but you'll also scratch beneath the surface and discover a bit more of the real Sydney. This 7 day Sydney itinerary has been created to offer you a great blend of iconic sites, fun attractions, culture, and nature. However, it's easy to build it the way you want using our Sydney Trip Planner.
Day 1
Day 1, Monday. Lets kick off our seven days in Sydney. Your first day focuses on exploring the city, seeing some of it's main sights and just getting a general feel.
Sydney Sights Free Walking Tour: It starts at 10:30 am and it's the best way to start your trip. It's a great tour through the city run by locals who know Sydney inside out. It's also a good time to talk to your tour guide and learn a bit more about Sydney
Sydney Model in Customs House: The tour ends in Circular Quay, so make sure to check out the Customs House Sydney Model if you haven't already done so as part of the tour
Sydney Opera House: The famous opera house that looks like white sails in the harbor, it's a must see attraction and now is the perfect time to go and check it out
Sydney's Royal Botanical Garden: Have a relaxing walk around Sydney's famous Botanical Garden which starts from Sydney's Opera House
Mrs Macquarie's Chair: At the furthest point of Sydney's Royal Botanical Garden is Mrs Macquarie's Chair, the chair itself is nothing spectacular but the view of the harbour certainly is, this is one of the best city vantage points and a great way to end day 1
Top Tip for Day 1
There is a lot of walking involved in Day 1, so if you'd rather take it a bit easier then consider grabbing some tickets for the Hop on Hop off Tour Bus. The on-board commentary is good, there are plenty of great stops to get off at and you will be able to see all the main sites from the comfort of a bus.

Day 2
Your second day has to be a beach day! I'm going to discuss two good options, and if you like them both a lot you can always trade them for one of the other days.
Day 2 – Option 1
This option focuses on Sydney's famous Bondi Beach.
Bondi Beach: Make your way over to Sydney's iconic Bondi Beach, remember to bring sunscreen. The area has some great options for food, and Gelato Messina is close to the beach for really good ice cream. Bondi beach has some pretty good facilities to change back into dry clothes
Bondi to Coogee Coastal Walk: After a few hours on the beach and exploring the area, make your way towards Coogee beach along the coastal path
Bronte Beach: Along the way you will pass several great beaches including Bronte Beach. If Bondi was too crowded, one of the en-route beaches may be a better choice to go for a paddle
Coogee Beach: The coastal walk ends here and we are now going to head back into Sydney
Milson Point: As you would have spent a lot of the day walking it's time to take it easy. Catch public transport to Milsons Point, grab yourself a takeaway pizza from one of the many options and sit in the park underneath the harbour bridge. This is one of the best views of Sydney, especially in the evening
Day 2 – Option 2
This option focus's on Manly beach.
Spit Manly Walk: I think this is nicer than the Bondi Coogee Coastal Walk as it's far more "one with nature". However, its also a slightly harder hike. Catch a bus from Sydney to The Spit, that's where the walk starts
Manly Beach: Manly beach is nice but if you're looking for a full blown beach day I'd suggest option 1 as it includes Bronte and Coogee. The general area of Manly has a lot to offer, from small shops to cafes and restaurants
Manly Ferry: Not exactly an attraction, but it has to be mentioned! One of the highlights of this option is the trip back to Sydney City, you will catch a ferry from Manly to Circular Quay which goes directly past the Sydney Opera House. Many would choose this option for day 2 simply because of the ferry ride
Milsons Point: Again this is quite a long day and tiring, so head over to Milsons point and enjoy it in the same fashion as the above option
Top Tip for Day 2
If you get back to Sydney and still have some energy left over, this is a good time to squeeze in one of the recommended attractions from below, perhaps a museum?
Day 3
Its time to take in some culture and also have a bit of fun.
Aboriginal Heritage Tour: Wednesday at 10am there is an Aboriginal Heritage Tour at the Royal Botanical Garden, learn about the Cadigal people – the original settlers of the Sydney city area
Picnic in Royal Botanical Garden: You've already been to the garden, but today this visit is more about relaxing, finding a nice spot and having a picnic
Museum of your choosing: Sydney has several top quality museums, take your pick; Museum of Sydney, Australian Museum, The Art Gallery of NSW are all good choices and close by
Chinese Garden of Friendship: I couldn't help but add this in as an optional, it's a great little garden close to Darling Harbour
Darling Harbour: Another iconic area in Sydney, and also a good place to get some food or grab a drink. But be warned, the area is filled with tourist traps. For some good food that's a bit more affordable, head toward the city
Top Tip for Day 3
Take a picnic basket with you and enjoy it in Sydney's Royal Botanical Gardens.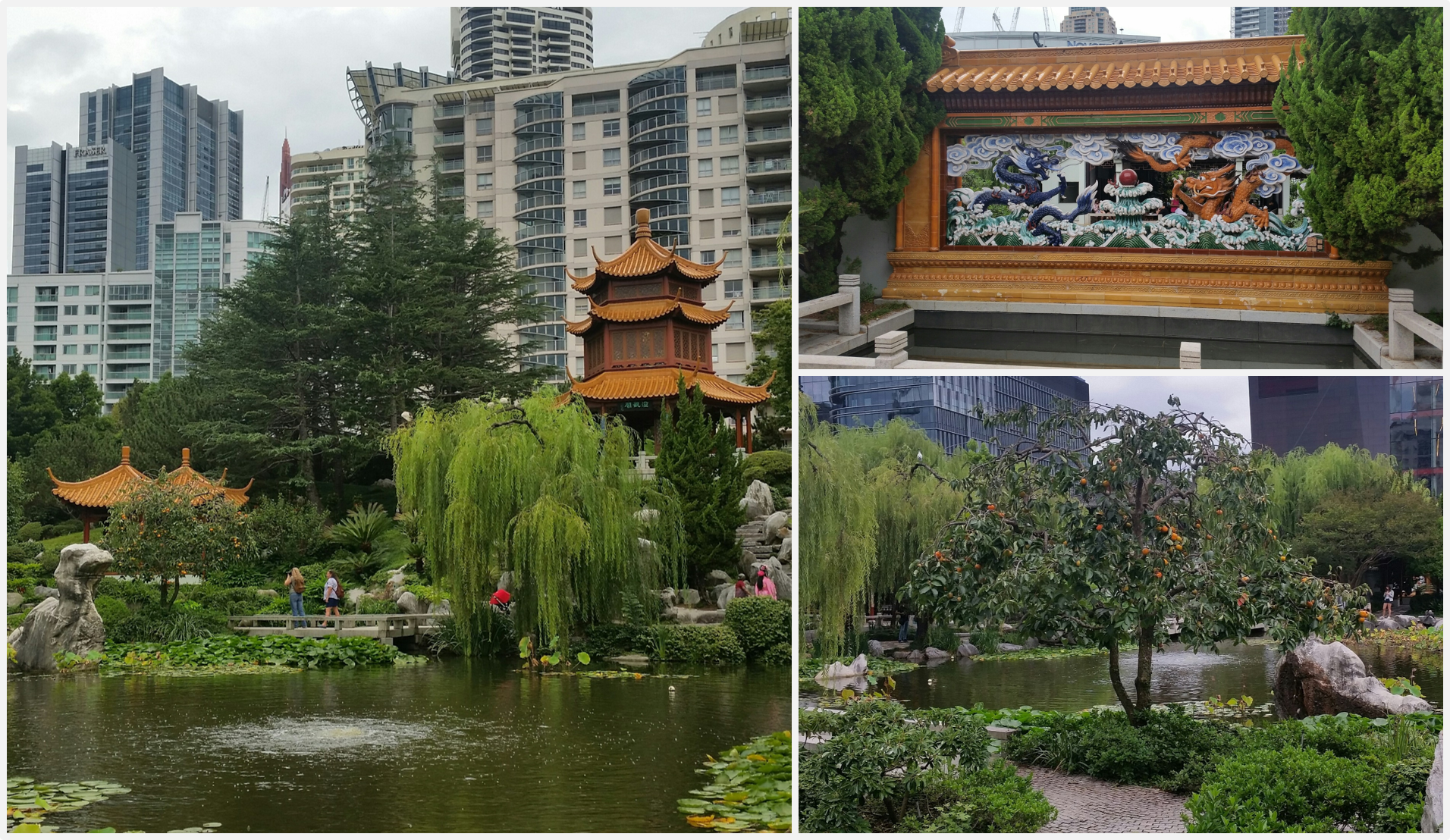 Day 4
Now that you have spent 3 days in Sydney, it's time to get out of town for a day. Ideally you will have a car for this but it is doable with public transport. Although we are heading away from Sydney, this may just be the best day of this 7 day Sydney Itinerary.
Day 5
It's time for the famous Taronga Zoo!
Taronga Zoo: In the morning head over to Taronga Zoo and spend 3-4 hours exploring every corner. If you have kids with you, consider also doing the Wild Ropes as it's meant to be a lot of fun
Wendy's Secret Garden: Bit of a locals secret, its a lovely garden with some nice views. If you are hungry, drop into the cafe Bay Ten Espresso which is near by and grab a coffee and some food to enjoy in the garden
Sydney Harbour Bridge: An iconic site and now it's time to walk across it
Pylon Lookout: This is a great attraction and often overlooked. If you desperately want to do the BridgeClimb and dont mind spending the $$$ then you won't be disappointed. But, an alternative is to visit the Sydney Harbour Bridge's Pylon Lookout, it offers great views and the rooms on the way up have been converted into a museum, plus it's a lot more affordable
Sydney Observatory: It's not far away, walk up to the Sydney Observatory and enjoy the sunset, this is a good spot for it
Chinatown Night Market: Walk through Barangaroo towards Chinatown where you will find the Chinatown Night Market which operates Friday nights. There you will find be able to treat your taste buds to some amazing food
Top Tip for Day 5
It's a Friday Night! You are close to both the city and darling harbour, why not go and enjoy a few drinks? Newtown is also an epic place worth traveling to if you're looking for something that's more of locals choice. A few good night clubs include Ivy new Wynyard station and Argyle in The Rocks.
Day 6
Lets dig a little deeper into what Sydney has to offer!
Glebe Market: Start your day at Glebe Market, its got a good variety of stalls to help you buy some souvenirs, there's also some good food to feast on
White Rabbit Gallery: It's not a far walk to the White Rabbit Gallery, personally i'm not much of an art person, however the constantly changing exhibitions at White Rabbit Gallery in Sydney has never disappointed
Shopping and Exploring: Spend Saturday afternoon exploring and shopping, good options include Sydney's CBD and Townhall, Glebe, Annendale, Balmain are also very nice areas in Sydney
6pm The Rocks Free Walking Tour (optional): If you have the energy, this is a good time to go on The Rocks Free Walking tour, following the tour check out some restaurants and bars in the area
Day 7
We're going to end our 7 day Sydney Itinerary on a Sunday, and I'll give you 2 options to choose from as they are quite different but both worthy.
Day 7 – Option 1
You likely had a late one Saturday night, so lets start this day a bit more relaxed. This option focuses around the Le Perouse Snake Show, in my opinion a must!
Sydney's Fish Market: Head over to Sydney's famous Fish Market and enjoy some fish and chips, oysters or a fisherman's basket
La Perouse Snake Show: This has to be one of my favourite attractions in Sydney, it only operates Sundays at 1:30pm
Bare Island Fort: It's right next to the snake show, it's a fort built in 1885 as some concerned British colonists thought an invasion by Russia was unavoidable. So, they built Bare Island Fort to protect Botany Bay. Tours run on regularly incl Sundays, just make sure to book online in advance! I've been stung by this, I missed out because they wouldnt allow me to purchase a ticket on-site
Explore the area: There's a beach, restaurants and cafes, a nice spot to explore
Day 7 – Option 2
If a snake show doesn't appeal to you, here's a great alternative.
Hop on Hop off Captain Cook Cruise: Grab yourself a pass to this cruise and explore some areas, it includes live guided commentary on selected routes, here are some stops I recommend:
Watsons Bay: A very nice area with a cove where you can swim, a nice walk to the lighthouse, plenty of vantage points, and restaurants and shops worth exploring
Shark Island: An Island reserve which is worth exploring
SEA LIFE Sydney Aquarium: One of the worlds most famous aquariums, and a great place to go to see some amazing fish and learn about the ocean
So what next?
Hopefully this has given you some inspiration and helped you get a step closer to your perfect 7 day Itinerary for Sydney. To create your own personalised trip and find other attractions you may love, I suggest using our Sydney Trip Planner. Its simple to use and lets you create your own itinerary in minutes.
Other Attractions we Recommend
Whale Watching: There are several options, but it really depends on the season as to whether or not its available. Generally speaking it runs from May to October
Sydney Tower Eye Observation Deck: Its undeniably a great view, but in this case we went for the pylon lookout as its in an iconic bridge and the museum on the way up is neat
Barrenjoey Lighthouse: North of Sydney, the lighthouse itself is nothing special, but the surrounding nature is, and Palm Beach is arguably nicer than the more mainstream beaches of Sydney, if the Snake Show on day 2 isn't for you, we suggest this one instead
Oz Jet Boating: For the thrill seeker, and conveniently located fairly central, so if your looking for a bit of wild fun, this wont be hard to squeeze into your trip
Hyde Park Barracks: Highly recommended if you wish to learn more about the early convicts. I didn't add it because during the time of writing this it was closed for renovation, maybe that's changed (early 2020)?
Royal National Park and Figure 8 Pool: A great alternative to the Blue Mountains, there are plenty of good hiking spots but you would ideally need a car for this
Cockatoo Island: Another alternative to Day 7, cockatoo island is a UNESCO world heritage site. has a wealth of history that's waiting for your to explore. Between 1839 and 1869, Cockatoo Island was a convict penal establishment, between 1857 and 1991 it operated as Australia's biggest shipyards, and today its a great tourist attraction
Save Money on Your Week in Sydney
It's easy to spend a lot of money in Sydney, based on the attractions you choose, the iVenture Pass may be a more affordable option and give you extra flexibility to change things on the run. If you plan your trip with Traveloris, then when you get to the itinerary page it will calculate if you can save money with the iVenture pass. It's the perfect addition to a 7 day Sydney itinerary.
Start planning your week in Sydney.
If you enjoyed reading this and think others would like it too, please share it on your social media sites.