2-3 Days in Melbourne
I recently went to Melbourne using the iVenture Card and decided to use this experience to create a 2 and 3 day itinerary. My plan is to give you some inspiration on how you could experience as much as possible in Melbourne and at the same time save money with the iVenture Card. I will quickly mention, I quickly discovered that although saving money is great, one of my favourite features of the iVenture card is the flexibility, once you have one you simply walk up to attractions, no pre-booking, show them the card and walk in. Super convenient! Anyway…
Although 2-3 days doesn't really give you a lot of time to discover this awesome city, this well-rounded itinerary will give you a taste of the street art, rooftop bars, culture, coffee, wildlife and nature, and most importantly you will get a good feel for the city. But be prepared…it's action packed!
Day 1 and 2 are all about exploring the city while day 3 (if you have one, so this is optional) takes you out to experience stunning nature with Melbourne trip planner. Remember that you can simply copy the itineraries and then edit them to suit your interests.
Day 1 – Discover Melbourne
Morning – There's only one way to start your first day in Melbourne…coffee. Head into the city and make your way to Centre Pl. It's a really cool alley with loads and loads of Café's, we grabbed a coffee from Vicolino and it was exactly what we were hoping for! If you like your coffee a bit stronger, ask for a 'Magic'…it is a Melbourne signature drink.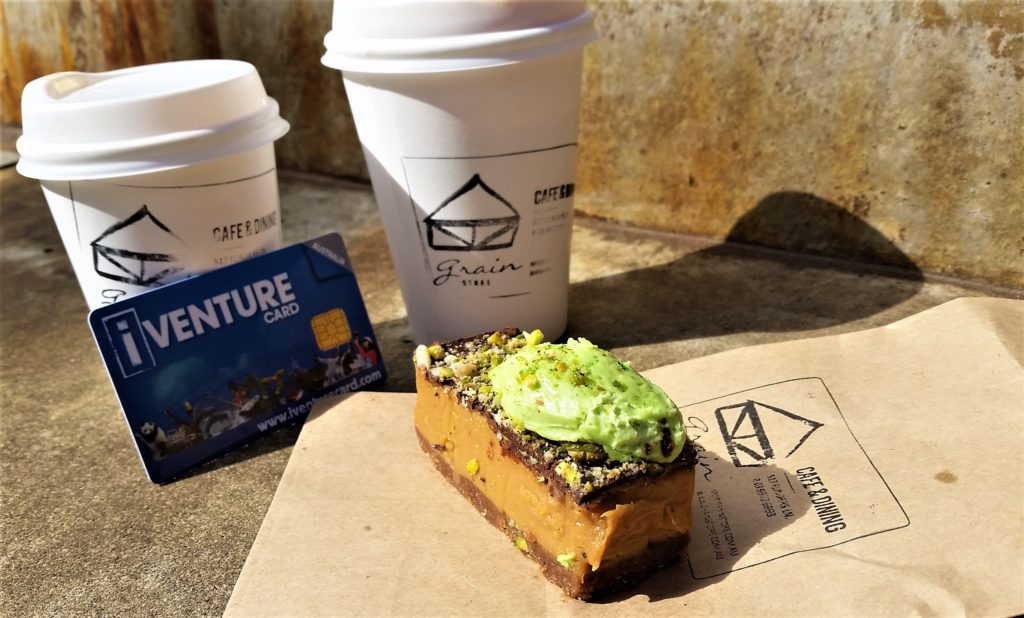 If you're planning to save money with the iVenture Card, make sure to pick it up from Federation Square before the next attraction.
At 1030 – Head to Southbank and get ready to discover Melbourne from the water. The Melbourne River Cruises (iVenture) lasts just an hour but is a great way to discover Melbourne from a different perspective
At 1130 – cross the Yara River and make your way past Federation Square. From there continue to Fitzroy Garden which is a must! It is also home to Cook's Cottage (iVenture) and a Tudor Village which are both worth visiting
At 1430 – The I'm Free Walking Tour departs from The State Library of Victoria, on Swanston St. Make sure to be there because this is going to be one of the highlights of your trip!
A 3-hour tour may seem like a lot of time but these tours are run by locals who know their stuff! They will show you a load of main sights, help you orientate the city, and tell you great stories and facts about Melbourne. You'll also discover some street art and there's a chance to grab lunch during the tour
I will mention that the iVenture Card includes a load of great Melbourne bus tours if you would rather a more comfortable option. Opting for one of these tours could save you an additional $AUD70 per adult!
At 1730 – The tour ends (with a highlight…. I won't spoil) right near the Eureka Skydeck 88 (iVenture), so head over there and go up to the 88th floor for the best view of Melbourne from above during twilight hours. They also offer an 'Edge' experience, but having seen it I don't think it is worth the wait especially if you are stretched for time
Evening: A trip to Melbourne isn't complete without experiencing at least a little bit of the night life. After dinner, head over to the IceBar (iVenture) for a bit of fun! It's made using over 30 Tonnes of sculptured ice, and although this definitely isn't a reflection on Melbourne's true night life, it's fun if you have never been to an IceBar and a great way to get your first drink. After an hour or less there, go and explore Melbourne's bars. I recommend you refer to our Local Guide to Melbourne for the best restaurant and bars, check that section out here.
Day 2 – Explore Melbourne
I usually don't include aquariums and zoos/sanctuaries because I don't like the idea of animals being kept in captivity. However, I did a load of research about Melbourne zoos as I wanted to go to Werribee Open Range Zoo. After researching the topic, I discovered that Melbourne zoos are all about animal conservation and wellbeing, and educating people on the importance of preserving wildlife. You actually learn a lot at the Melbourne Zoo's so I will include them in this instance!
Morning – Head to the SeaLife Aquarium (iVenture) and spend about 1.5 hours there, I was really impressed by the experience! I promise I wouldn't be adding it if it wasn't worth it. However, if you really want to get the most out of this experience make sure to sit in on some of the talks from the experts, the croc talk is particularly interesting
At 1100 – Wait for the CitySightseeing Bus (iVenture) which appears just outside the aquarium, simply show them your iVenture Card and they will let you on. If you have a bit of waiting time like we did, head around the corner from the Bus Stop to Grain Store for some of the best coffee, hot chocolate and pastries!
Noon – You've got two options here:
Melbourne Zoo (iVenture) – It's a really good zoo with over 300 species, if you're with kids, they will love this option! Afterwards get back on the bus and quickly grab food and perhaps some souvenirs at the Queen Victoria Market which is a short walk away (before jumping on the bus…all depends on how much time you spend at the zoo).
Perhaps after the aquarium you have had enough of animals? Check out our other option…
Backwoods Gallery – If you love your art, this is a great option for day 2. Backwoods Gallery presents work by artists who typically have a background in street art and graffiti, it's a place where maverick artists can present their work. Afterwards, walk down Lygon St for some pizza or pasta. Alternatively you can go to the Queen Victoria Market.
At 1400 – head down to the Old Melbourne Gaol (iVenture) to discover where over 130 hangings took place! You'll enter a world where some of Australia's most infamous criminals were held, including bushranger Ned Kelly and notorious gangster Squizzy Taylor. The tour is a must while you are there, but don't spend too much time there as you need to get back to Federation Square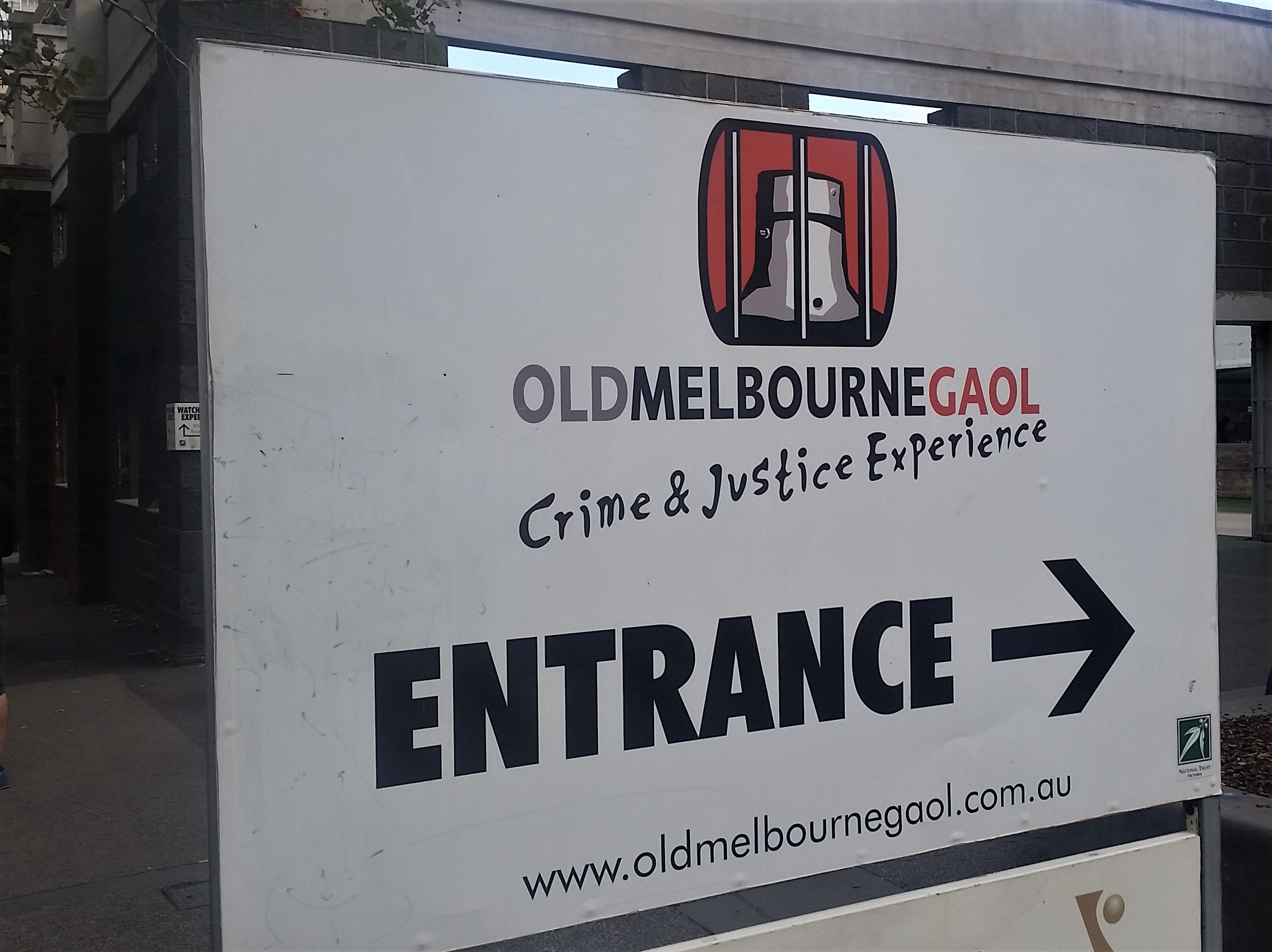 At 1545 – Catch the last CitySightseeing bus to St Kilda and explore the area and relax at the beach. Here you will also be spending the evening enjoying the great restaurants and bars that St Kilda has on offer. Note: There is a small colony of protected Fairy penguins that have nested between rocks at the end of the St Kilda pier. They are active at dusk and tend to come back to the rocks when it is completely dark.
If you got too engrossed in the Zoo or the Gaol and missed the last CitySightseeing bus to St Kilda, don't panic! Simply jump on public transport to get there instead, or spend the rest of the evening in the city, there are plenty of places to explore.
Start Planning:
Simply select one of the itineraries (blue button) to access and start editing your trip to suit you.


Save up to AU$20 for 2 Adults with the iVenture Card vs. paying at the door on the day*
Day 3 – Experience Melbourne's Nature
If you have a third day in Melbourne, I highly recommend you get out and see some of the amazing nature around Melbourne. You can plan another day in the city if you really want as it has plenty on offer…
Option 1 – Phillip Island
Phillip Island is home to the world's smallest penguins and you can witness them during an evening penguin parade when they waddle up the beach after a long day's work fishing, the penguins alone are an awesome reason to visit the island!
Note: I highly, highly recommend you hire a car for Phillip Island, it will make the journey a lot easier and more enjoyable. However, if that simply isn't an option check out this site for alternatives (there are also some Phillip Island Day Tours if you don't have a car).
So, here are the things to do on Phillip Island:
Churchill Heritage Farm
Koala Conservation
Penguin Parade
Antarctic Journey
It's a great day out for the whole family, and it will definitely provide you with an experience to remember! The iVenture Card includes the Phillip Island Nature Park pass and the Antarctic Journey so you're covered for all the above.

Save more than AU$120 for 2 Adults with the iVenture Card vs. paying at the door on the day*
Option 2 – Werribee Open Range Zoo and Great Ocean Road (12 Apostles)
To make this work you have to start early and you need a car. If you don't have a car, you may have to sacrifice Werribee Open Range Zoo and check out the tours available for the Great Ocean Road.
At 0900 – Arrive at Werribee Open Range Zoo (iVenture) and spend about 1.5 hours there, walk around one of the circuits and go on the safari. I was really pleasantly surprised by the experience and thought it was really worth it!
At 1100 – Head down to the start of the Great Ocean Road, from there it's another 3-hour drive along the coast before you get to the spectacular 12 Apostles (of which there are 8 remaining). There's a bunch of amazing nature to explore on the way, including the Great Otway National Park, and Teddy's Lookout.
This day definitely requires a lot of driving so be prepared!


Save more than AU$90 for 2 Adults with the iVenture Card vs. paying at the door on the day*
Option 3 – Puffing Billy and Dandenong Ranges
The Dandenong Ranges is natures paradise and it's right at Melbourne's Doorstep! This option is particularly good if you don't have a car. Puffing Billy (iVenture) is a bit of fun too – it's an old steam train that takes you through original stations and over trestle bridges. However, the great thing about the train is that the tracks take you through a section of the ranges that can't be reached by car…this makes it quite unique! There are some extremely stunning lakes and forests, and townships along the way.

Save more than AU$120 for 2 Adults with the iVenture Card vs. paying at the door on the day
*When using the iVenture Card you have full flexibility, meaning you simply turn up at an attraction and show the card with no prior booking. At the end of the 2 and 3 day itineraries I will let you know how much you could save. Our savings are based on how much it would cost for 2 adults to pay for attractions 'on the day at the door' and don't take online savings from Traveloris into consideration as that wouldn't be a like for like comparison. When you plan your trip Traveloris will always tell you how much you could save with iVenture on the booking page.
Check out our Sydney Trip Planner for similar iVenture Savings.
If you enjoyed this blog post and think others would like it too, please share it on your social media sites.