For a city with a population of just over 2 million, Brisbane has an impressive city skyline. It's particularly pretty when the sun goes down often rendering the sky a pinkish purple, and the buildings lights come to life.
If you're planning a trip to Brisbane, make sure to put aside some time to admire Brisbane's skyline. To help you, here is our list of the best vantage points.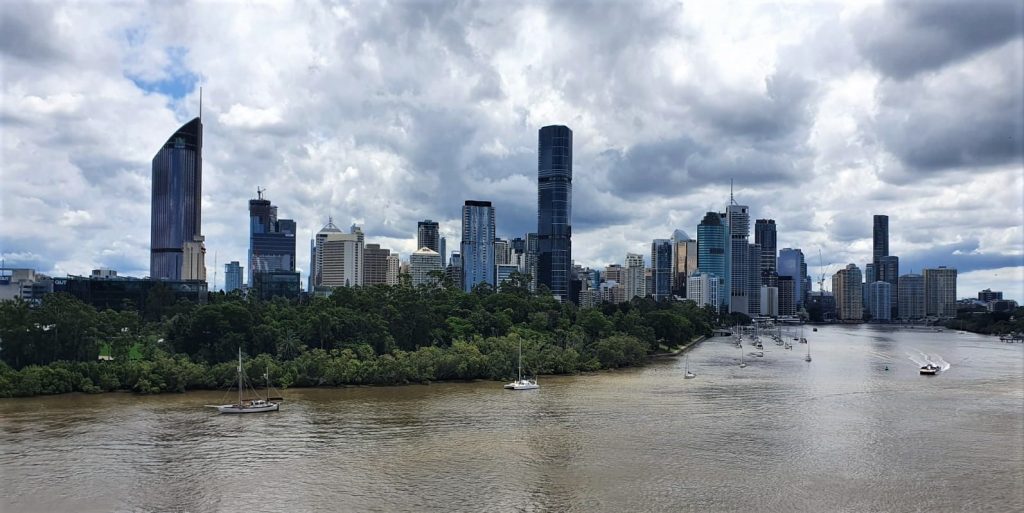 1. Kangaroo Point Lookout
Kangaroo point runs along the river opposite the botanical garden, it wraps around the city so in a short walk you will be able to take in great views from different angles.
Kangaroo point is also well known for the cliffs, there are some stairs which will lead you from the river up to the lookout where you will be rewarded with some great views. This attraction is also in our top ten list of attractions for Brisbane.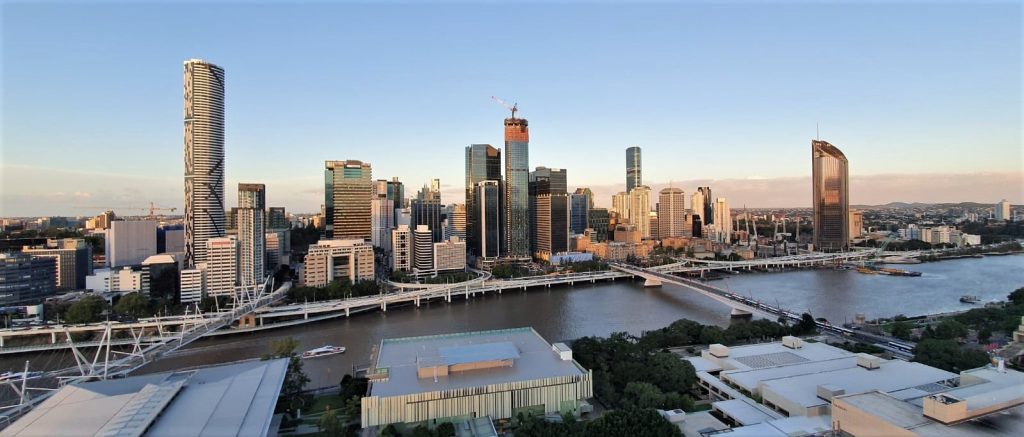 2. South Bank and the Brisbane Wheel
Brisbane's South Bank is another area that you will want to explore. It has a great variety of top-notch restaurants as well as entertainment and greenery. South Bank is the perfect place to take a walk along the river and take in the city skyline from a closer distance.
For an experience you won't forget go for a swim in Brisbane's city beach with the skyline as the backdrop. For a different kind of experience, consider taking a ride on the Wheel of Brisbane in South bank.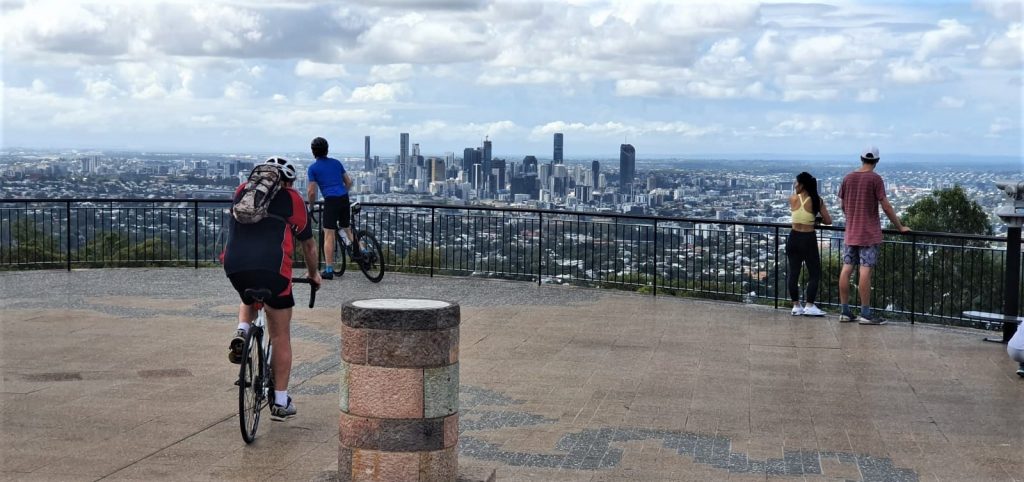 3. Mt Coot Tha
Not far from Brisbane's city is Mt Coot Tha, whose outlook has the best view of Brisbane's skyline from a distance. It's also a great spot to go for a hike through nature and explore Brisbane's stunning Botanical Garden. It's also home to the Sir Thomas Planetarium, another attraction worth checking out while you're in Brisbane!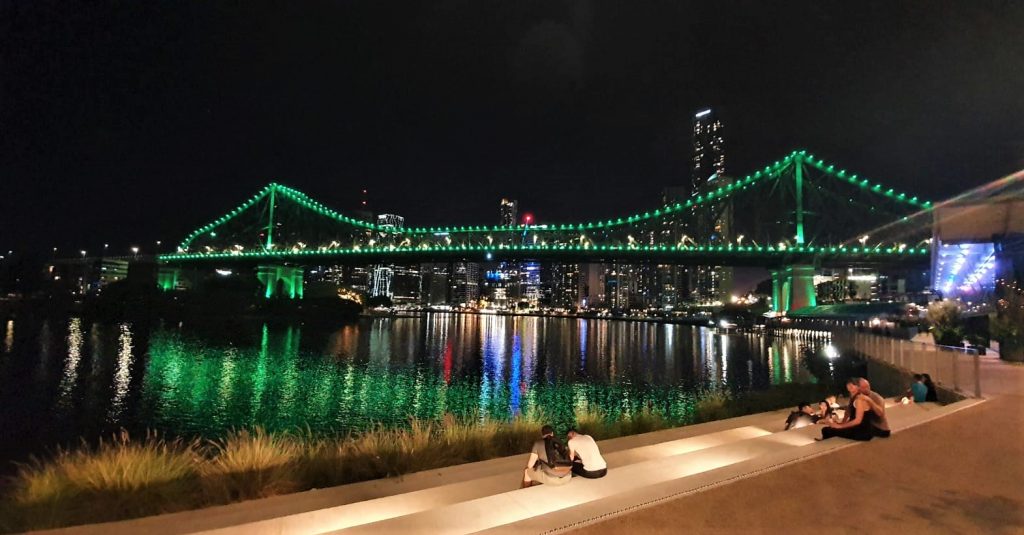 4. Howard Smith Wharves
Tucked away underneath the Story Bridge, this is a wonderful and energetic area which really comes to life in the evenings. It's got several good restaurants and bars where you can enjoy the atmosphere and take in skyline backdrop.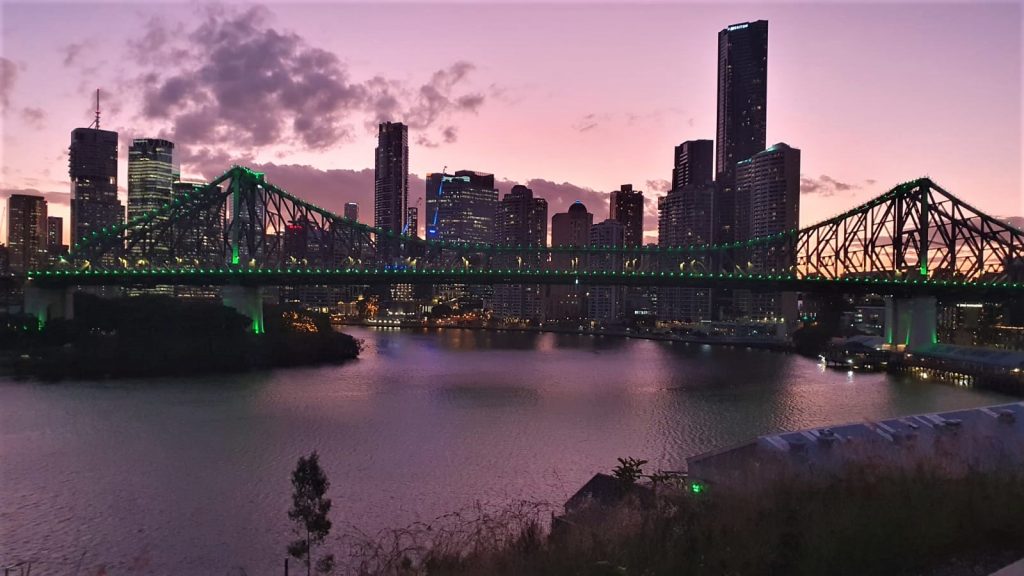 5. Wilson's Lookout
Just past the Story Bridge, Wilson's Lookout offers the best spot to get a view with the bridge and Brisbane's City Skyline. It's particularly good vantage point to watch the sunset and see the city lights come on – it's absolutely stunning!
Local Tip: For a memorable experience go for a bike ride! Along the river there are several coastal bike and pedestrian paths. Start your bike ride at South Bank and head along the river, cross the Goodwill bridge and cycle through the City Botanical Garden until you reach the bike path that again takes you along the River. Once you pass the Story Bridge you'll reach Howard Smiths Wharf from where you can have a beer, then catch the public elevator up to Wilson Outlook just in time for dawn. This will give you all the best angles of Brisbane's Skyline and the bike ride is a lot of fun.
Related topics that may interest you