This blog was written in conjunction with Kurt Jacobson. Travel writer and a Baltimore local.
Kurt Jacobson:
"I have lived in this city for 8 years and although I was apprehensive about the thought of living here at first, I have really come to love what the underrated city of Baltimore has to offer!"
Locals Guide to Baltimore
To get you started, Baltimore's Inner Harbor is the center point when visiting this historic city. A mix of old and new attractions, restaurants, sporting venues, and parks are all within walking distance from this central point. It is one of the many reasons what makes this city a great destination!
Navigate this blog
Getting to and Around Baltimore
Accommodation in Baltimore
The Must See's and Do's in Baltimore
Famous People
Museums and Attractions in Baltimore
How to Keep Kids Entertained
Best Views of Baltimore
Nature in Baltimore
Best Tours in Baltimore
Day Trips from Baltimore
Best Restaurants in Baltimore
Shopping Locations in Baltimore
Baltimore Events
Areas You Should Explore
Baltimore on Traveloris
Getting to and Around Baltimore
Baltimore is easily reached from BWI Thurgood Marshall International Airport by car, taxi, train, light rail, or bus. If arriving by car Interstate 95 brings visitors in from the north and south, and Interstate 70 from the west. Amtrak serves Baltimore at both the Penn Station and BWI Airport Station for those using train travel to get here.
Luckily most attractions in the centre of Baltimore are within walking distance of the Inner Harbor. However, like any other city, it does rain here in which case the best alternative to walking are the Charm City Circulator busses which are free and cover almost everywhere where you'd want to go.
Don't forget that just in case you do bump into some bad weather, check out the attractions on Traveloris under the 'Rain' filter to find out what activities are undercover!

Accommodation in Baltimore
Baltimore's Inner Harbor and East Harbor are the most charming places for a hotel stay. If you're looking for luxurious accommodation with a view then the Four Seasons is the ultimate choice.
For a clean and modern middle-priced hotel try either Homewood Suites or Hilton Garden Inn. They share the same reception area but offer two distinctly different properties.

The Must See's and Do's in Baltimore
Baltimore is an extremely diverse city that has a lot to choose from when it comes to museums, culture, nature, entertainment… So, to help you create the perfect trip, here are my favourites of everything:

          Get a Glimpse into the Lives of Famous People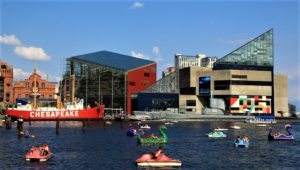 Let's start off with a real standout, famous people. Baltimore celebrates the life of a lot of famous people including George Herman 'Babe' Ruth, Baltimore's native son who became America's first sports celebrity and an international icon. You can learn everything about Babe Ruth with a visit to Babe Ruth's Birthplace and Museum.
Famous American writer; Edgar Allan Poe lived his final days in Baltimore and you can discover more about him at the Edgar Allan Poe House and Museum. Most of the exterior and interior of the house are still in original fabric from the 1833-1835 period when Edgar lived there with his aunt, grandmother and two cousins. It's a strange feeling walking on the same floorboards as he once did!

          Non-Boring Museums and Attractions in Baltimore
As mentioned, you must explore the Baltimore Inner Harbor. And, while you are there grab yourself a Squadron Pass to the Historic Ships in Baltimore and jump on-board the USS Constellation and the USS Torsk (SS-423) for a fun, unique, and interesting experience.
If you want to explore the Harbor from a different perspective, i.e. the water, then check out these two cruises:
Baltimore Inner Harbor Sailing Experience
Baltimore Inner Harbor: 2-Hour Buffet Lunch Cruise
Now, for all art lovers out there, get ready because Baltimore will surprise you with these gems:
 I mentioned culture earlier on, so here are some of my favourites to experience and learn a bit about Baltimore's History.
Visiting Fort McHenry is a must, it is an extremely well preserved Fort that dates back to the War of 1812 during which time it defended Baltimore harbor and stopped the British from entering
I also highly recommend a visit to the B&O Railroad Museum, perhaps home to one of the best collections of historic railroad equipment
Thanks to the harbor Baltimore has quite a bit of Industrial History, and for obvious reasons the Baltimore Museum of Industry is the best way to discover that
Did you know that America's first Cathedral is in Baltimore? Conveniently named The Baltimore Basilica and a masterpiece of American architecture, make sure to tie in a quick visit
Finally, another must visit (as well as a fun fact for you) is the Star-Spangled Banner Flag House where Mary Pickersgill sewed the garrison flag which flew over Fort McHenry. It was also this flag which inspired Francis Scott Key to write the lyrics for US National Anthem!
You see? Baltimore is packed with Culture!
One last thing, for a bit of fun and a trip down memory lane visit Geppi's Entertainment Museum. It's a privately-owned museum dedicated to pop culture with a lot of great memorabilia. I highly recommend it.

          Best Views of Baltimore
Getting a good vantage point of a skyline is something you should always lookout for when you visit a city, and Baltimore is no exception.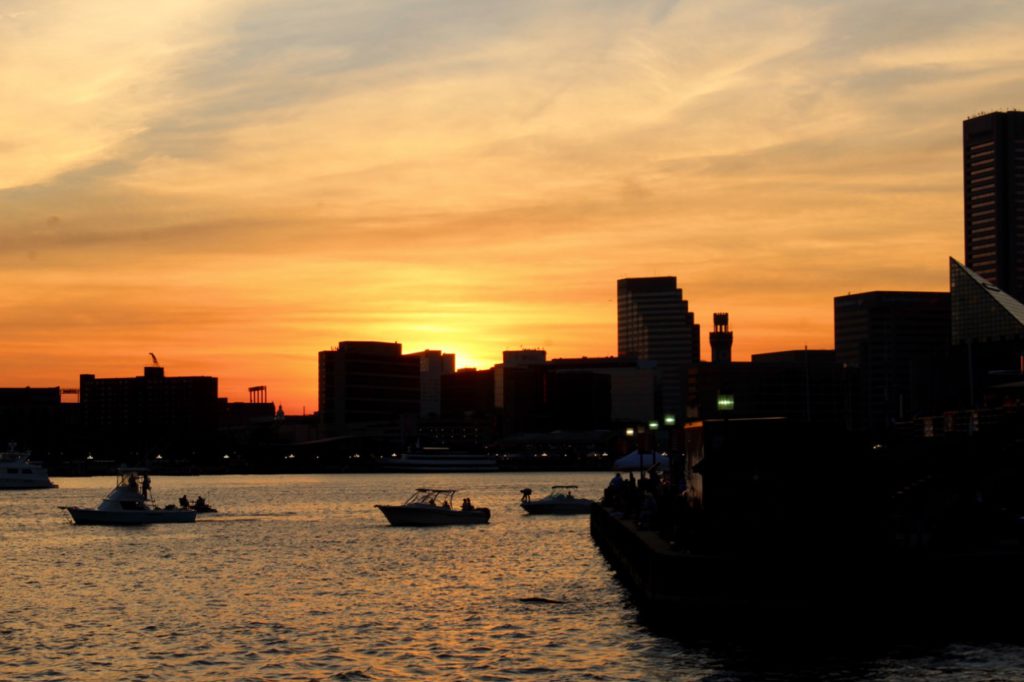 In my opinion there are three places which offer the best views of the Baltimore Skyline:
Federal Hill Park: The park itself is nothing special but the view is, and it's not a far walk
Patterson Park & Pagoda Tower: Here's a park we will be mentioning a few more times, simply because it is a really nice park that you should visit. It also happens to have a tower in it that offers great views
Washington Monument & Observation Deck: Built before the monument in Washington DC (fun fact), this is the first monument dedicated to America's first president, George Washington. But there's more to it, climb up the 228 steps for one of the best views of Baltimore, it will only cost you a couple of dollars!
          How to Keep Kids Entertained in Baltimore
Are you visiting Baltimore with a few of the little ones? Well I've got some good news for you! Baltimore has plenty to offer that will keep them happy, but also keep you entertained!
Baltimore's Inner Harbor is a great place for the whole family. Consider taking the kids on one of the Historic Ships, the National Aquarium, or the Maryland Science Center which is an incredibly informative and interactive option. If your kids are under 10, consider Port Discovery which is also close to the harbor and an absolute blast.
The outdoors is always a great option if you are traveling with kids so they can burn off some energy. So, if you want to get outdoors without having to travel far, consider a quick visit to Federal Hill where you can also take in some of the best views of the Baltimore Skyline. Another good option is Patterson Park where there's playgrounds, a boat lake, picnic pavilions and the observatory which is a pagoda-style building and a must see with great views from the top.
A few other kid-friendly attractions to consider (which you can find on Traveloris) include the Maryland Zoo, the B&O Railroad Museum, and the Baltimore Streetcar Museum which is open from April – December and is apparently considered one of the best Kid-Friendly attractions in Baltimore.

          Experience Nature in Baltimore
For a good outdoor walk in the city try Patterson Park, considered by many a local to be the best park in the city. For a real outdoor in-the-woods park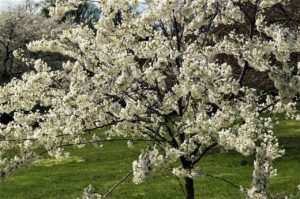 try Patapsco Park. Patapsco Park is a HUGE park that extends along the Patapsco River, and it is less than 15 miles from the Baltimore city center by car which is a big bonus. You can easily spend a whole day there hiking and exploring nature.
Two more parks I recommend are Druid Hill park, it's one of the first large public parks in America and Baltimore's first large municipal park, it has a beautiful lake and is a great way to escape the city. And, for something a bit more 'outdoorsy' check out the Double Rock Park, I think it's quite incredible that you can find this kind of nature so close to the city, the 1.6-mile-long trail is a worthwhile trek.

          Best Tours in Baltimore
I am a huge fan of tours, especially local guided tours because you will learn things you simply wouldn't otherwise, and tours are often the difference of turning a trip into an experience. Traveloris has a few great options to choose from, but my favourites are the Baltimore Free Walking Tour as it's a great option to see the city, or if you don't want to walk as much try the City Safari-Baltimore Segway Tour.

          Day Trips from Baltimore
There are several great day trips from Baltimore. Hop on the MARC trains or Amtrak to visit Washington DC without dealing with I-95 traffic. Head north by Amtrak and see either Wilmington, Delaware or Philadelphia.
If you have a car historic Ellicott City is a pleasant pedestrian friendly town to see and is less than 20 minutes from downtown Baltimore. Annapolis and the Naval Academy are popular day trips by car also.
Best Restaurants in Baltimore
There are 10 Restaurants I have chosen for Traveloris which you can find by selecting the restaurant filter, however these 5 are my favourite….
For visitors wanting great seafood and views the Rusty Scupper is famous for both
For the best in high-end dining Charleston restaurant in the East Harbor is amazing
Looking for the ultimate breakfast and brunch? Miss Shirley's is a local institution and has a location downtown and in Roland Park
Lebanese Taverna is located in the East Harbor for reasonably priced authentic Lebanese cuisine. They have outdoor dining when the weather allows for it
La Cuchara serves the best Basque and Spanish food in Maryland. Hiding in the historic Meadow Mill building this dinner establishment is quickly becoming a local's favourite.
Shopping Locations in Baltimore
If you're looking to do a bit of shopping in Baltimore than for small mom-and-pop shops walking the East Harbor area over to Fells Point is a good choice. However, for a mall experience the Towson Town Center Mall is probably the best mall in Maryland and only a short distance from downtown by car.
Events to Look Out for in Baltimore
Baltimore has great events all year around, here are my favourites:
          Light City Baltimore: March 31- April 9th
Watch as the city transforms with world class light displays and sculptures, video projections on buildings and interactive technologies.
          Maryland Film Festival: May 3-7th
Get together with filmmakers, students and the general public in this great film festival (MdFF), it's worth it just for the atmosphere.
           HONFest: June 10-11th
A really fun summer street festival that celebrates the women who made Baltimore into the great city it is today.
          Artscape: July 21-23rd
Americas largest free art festival, featuring over 150 artist's, designers, and craftspeople!
          Baltimore Book Festival: September 22-24th
You'll see hundreds of local, celebrity, and nationally known authors. All day long there are book signings, readings on multiple stages, cooking demos, live music, great food the list goes on….
          Charm City Fringe Festival: November 3-13th
Celebrating new and innovative theatre and performing arts in Baltimore.
Areas You Should Explore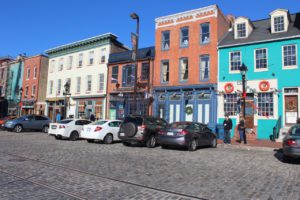 Let's start with Little Italy, it has so many great restaurants it makes my head spin! Try happy hour at La Scala and enjoy bargain priced pasta and
wine.
Spend some time in Fells Point, it's a showplace for Baltimore's maritime heritage. Many of these buildings were around in the age of sailing ships. Wander the blocks of old row-homes and find places like One Eye Mikes, and Black Olive for food and drink.
Both areas are relatively safe but be cautious as you would be in any big city at night. Also, make sure to check out Thames St.
Baltimore on Traveloris
Baltimore has so many hidden gems and attractions you wouldn't otherwise think of visiting. Planning your trip to Baltimore with Traveloris is the perfect way to experience more! Like all our cities a lot of effort has gone into working with local travel experts (like Kurt) to ensure you can choose from the best!